If you would like to review my business please visit google review, my facebook page or email me (adele7@delsblinds.com.au) a testimonial and I will add you to this page.
These testimonials below are from Google reviews, facebook reviews and emails sent to me, updated 7th August 2016
Facebook reviews
Shelley Barnet 5th September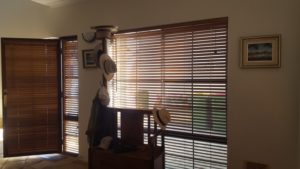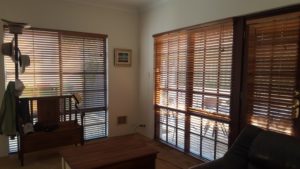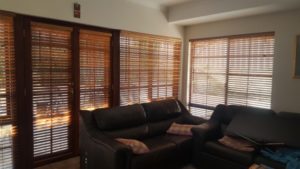 Del and Kim did a great job installing timber blinds for us, they trimmed, shortened and even chiselled out a window frame to fit 2 tricky little blinds perfectly. They certainly do go the extra mile to help out their customers. The workmanship was great and the cost very reasonable – I saved $1000's by buying ready made blinds and having Del's Blinds fit them, rather than getting custom made ones. Really pleased with the results.
Annika Hynynen 1st September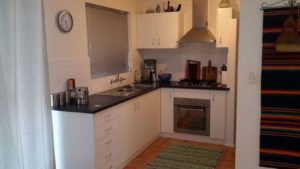 Thank you Del for my new kitchen blinds – they look great! And they're about a third of the cost of what I was quoted by a big name chain of stores. So very happy with the result and cost! I will definitely be in touch when I update the rest of my house.
Kristi Annear 12th August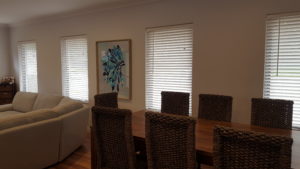 Thanks Del! You guys did such a beautiful job! You make meduim priced blinds look a miilion bucks!
Robyn Kenneally 29th July 2016
If you need blinds installed – Del is the BOMB-DIGGIDY!
She not only gets back to you quickly and is straight up about quotes/prices but her customer service and workmanship is amazing. Our pre bought blinds which she was installing that we thought would be straight forward was a bit trickier and she stayed, provided advice and kept my partner cool and calm.
Thank you Del – I can't recommend you enough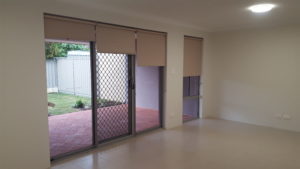 Marcus Davey 23rd June 2016
A very no-nonsense, customer conscious service. Prompt and on time, in and out and top notch work. Would highly recommend and will be calling again in the very near future.
Cheers Del.
Alysha Jayde 23rd July 2016
Had my whole house fitted with roller blinds this morning by Del, amazing service and the blinds look amazing! Highly recommend!
Pavan Kumar 16th July 2016
Called Del's Blinds after messing up an attempt to install blinds myself. They did a great job, quickly and efficiently. Highly recommend them
Email sent to me 23/08/15
Dear Del,
Thank you so much for fitting blinds at my home on Monday. I am delighted with the end result and recognise the extra trouble you went to. I believe using your service has saved me approximately $3000, thoroughly recommended.
Thanks again Bonnie
From Google review from Vandeneasy 8th August 2015
She is great! Very friendly, helpful, neat and efficient. She cut and installed my blinds about a year ago. I called her recently because the chain mechanism of a blind had become faulty. She advised me how to fix it. She did not have to but she did. I def recommend her. You cannot go wrong
Nola Ann Reader June 2015     I found Del's Blinds a professionally run small business providing excellent service plus good common sense advice.
Having previously experienced little interest from other installers listed on the Net, Del returned my phone call promptly the same day, Friday, and organised a date and time for Monday at 9.00 a.m. the following week.
After removing the old Roman blind, the new blind required cutting to fit the recess, which was installed to my complete satisfaction. The area was left clear of dust and rubbish when finished.
Also Del's story on the Net of her beginnings in the trade caught my interest as it is not always an easy task for a woman starting out in small business.If you are looking for prompt, efficient, punctual and friendly service then I recommend Del's Blinds.
Cressa April 2015  Hi Adele,
I would recommend Adele to anyone who needs help with putting up curtains, she has been the most helpful and the quality of her work reflects her years of experience in the business. During our phone calls, she was always friendly and willing to help and she explains the process to ensure that you have everything needed to have the end product that you want. During the installation she explains the process and also smoothly tackled the issues we found. I am extremely happy with the end product. Regards,  Cressa.
Clarise Brown March 2015                                                                                    "We ordered our blinds online and due to inexperience ordered off the plans, not allowing for render/plaste. Unfortunately, this caused complications with the installation of the blinds, however Adele was professional, honest and provided us with a creative solution to ensure we did not have to waste any money re-buying the blinds. She did an amazing job and we couldn't be happier with the end result. We highly recommend Adele! "                                                   Response from Del – March 2015 Thanks for taking the time to review my services! Cheers
Desireé Harris- March 2015                                                                                       "I dropped my 6 blinds off at Del's place the other day. She was very helpful in guiding me to have the correct measurements as I had a corner window. My blinds were ready to collect the next day. The blinds my husband put up and I can't tell that they are readymades cut back. This has saved me so much money, I had a quote for custom made and the price difference was over triple even after the cutting fees. Del's service is fantastic, Thanks Del :"
Wilf Harwood  – February 2014                                                                                "I bought my blinds from Spotlight and the assistant gave me Dels card .I called Del that afternoon and she quoted me on the phone the price was great .We made an agreed time for her to come to the appartment .The blinds look fantastic no mess and far cheaper than the quotes i had from the custom made blind companies .I would not hesitate to use her service in the future ."